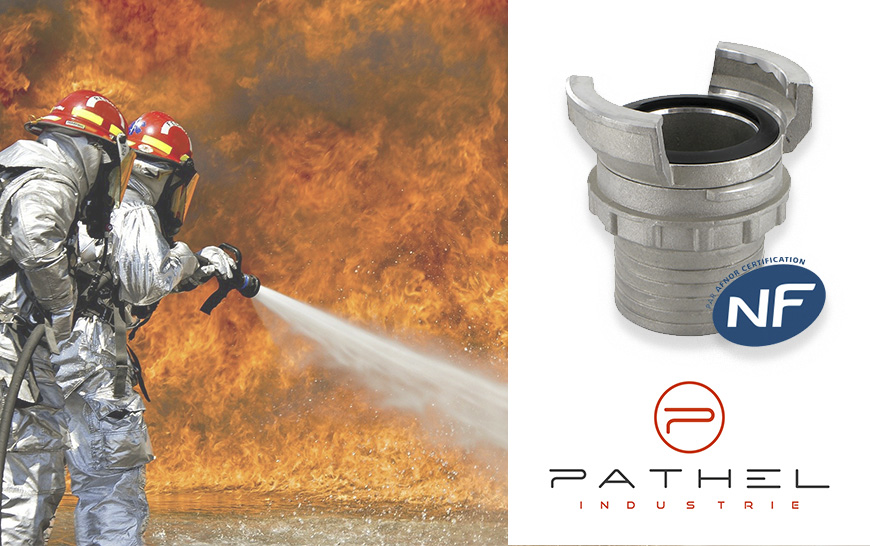 Pathel Industrie offers a complete range of DSP fire hose couplings.
DSP couplings are used in firefighting: connection to lay flat hoses, terminals, tanks, trucks…
Our DSP couplings have undergone multiple third party tests in order to be certified in accordance with the NF S61-701 standard.
These audits have been carried out by the official AFNOR Certification organism.
This label, a guarantee of quality, is essential for us because at Pathel, we don't joke about the safety of rescue teams.