Our stainless corrugated steel hoses
The stainless steel corrugated hose is one of the great specialities of Pathel Industrie. We have a manufacturing workshop able to supply custom-made hoses with short lead-times.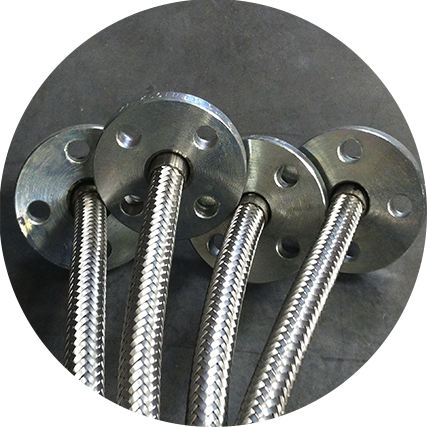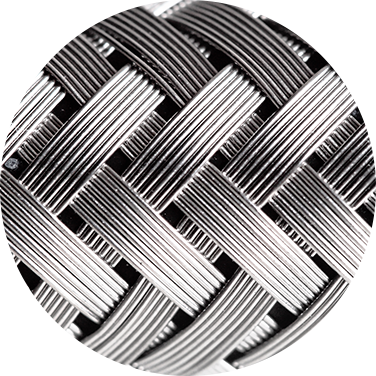 The main advantages of stainless steel corrugated hoses
High mechanical resistance for a reasonable weight
Use at extreme temperatures from -270°C to +700°C (For temperatures of more than 50°C, a coefficient of correction has to be applied to the maximum working pressure.
Good resistance to corrosion, abrasion, mould and fire.
Very good absorption of vibrations from pumps, compressors, motors, etc.
Good mechanical resistance to sudden changes of temperature.
Compliance with manufacturing standards
BS 6501. Part 1: 1991/ISO 10380: 204.
Our manufacturing workshop is ISO/9001 certified: 2008. We can provide the following certificates:
3.1b certificate for our hoses and couplings.
Certificate of conformity.
Test certificates for your hoses, either by hydraulic testing or by helium leak detection.
Our welder qualification
Dye penetrant inspection
Fields of application
The types of couplings used with corrugated hoses
PN10/40, ASA150LBS swivel or static flange couplings, etc.
Threaded couplings Male, tapped female, BSP, NPT…
3-Part union: Male, Female, moulded, machined, etc.
Smooth end
Guillemin, Camlock couplings, etc.
Hygienic couplings: DIN, SMS, Clamps, etc.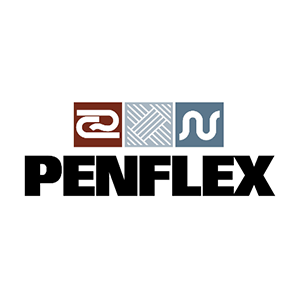 Pathel Industrie is the official French dealer of Penflex, one of the world leaders in stainless steel corrugated hoses. Penflex evolves on the American market as top of the range for specialised applications.
Penflex is a privileged partner for us, guaranteeing that we meet our customers' needs, both technically and economically.