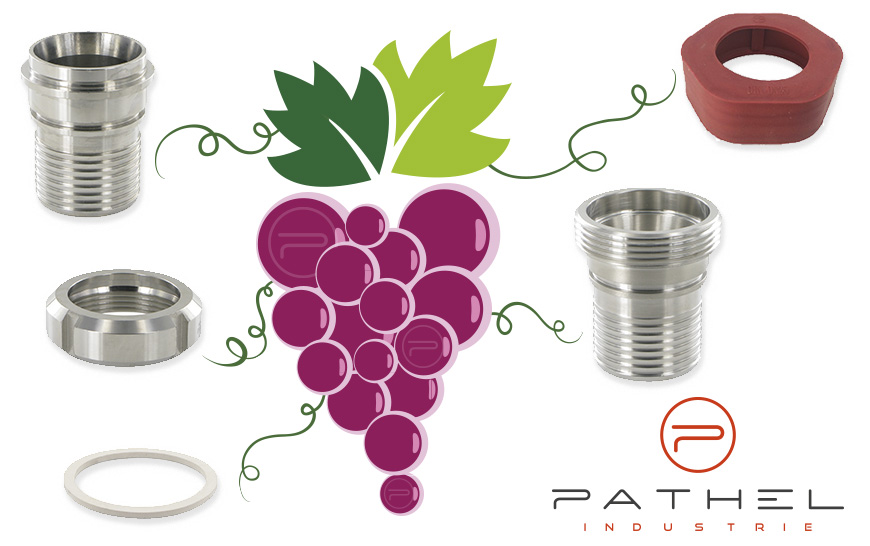 It's time to prepare the harvest
Macon fittings, also known as wine fittings, are the right products for you.
This range of stainless steel food fittings have no retention zone and are extremely easy to disassemble for optimum cleaning (CIP, clean-in-place).
For assembly, simply screw the male and female fittings together, which are connected by a conical nut. Tightening is done by hand or with a wrench.
The sealing is ensured by a gasket on the female connector.
In this Pathel range you will find corrugated socket, hose couplings for binding or welding from DN 40 to DN 100 as well as their accessories.
Proverb of the month:  "Wine… the intellectual part of the meal." — Alexandre Dumas, 1873