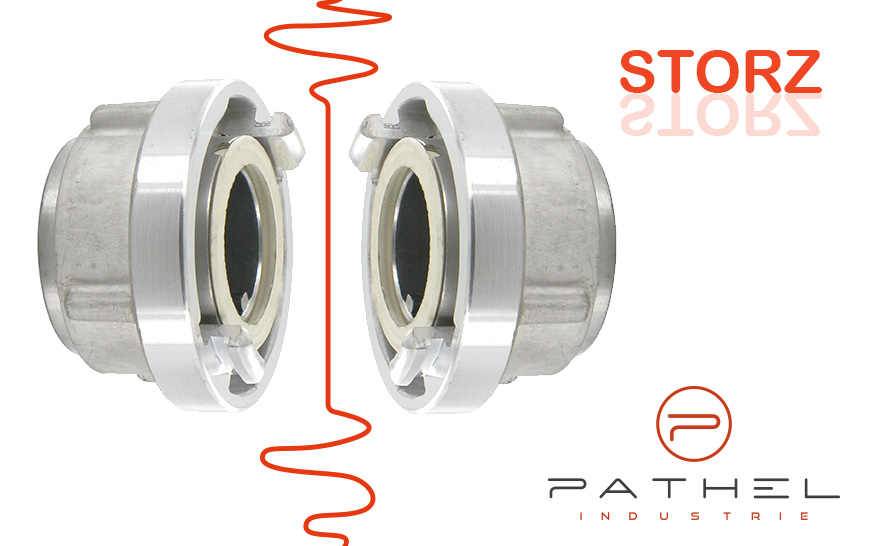 Used in many fields of activity such as industry, fire-fighting, petrochemicals, agriculture… the Storz coupling is very adaptable.
It is a symmetrical coupling, so there is no male/female difference, and it is quick, a half turn is enough to lock the assembly.
At Pathel, we offer you this range as standard in aluminium, from 25 to 200 mm diameter and in compliance with the various DIN standards for suction or discharge.
But if you need it, we can supply brass or stainless steel… Do not hesitate to ask!