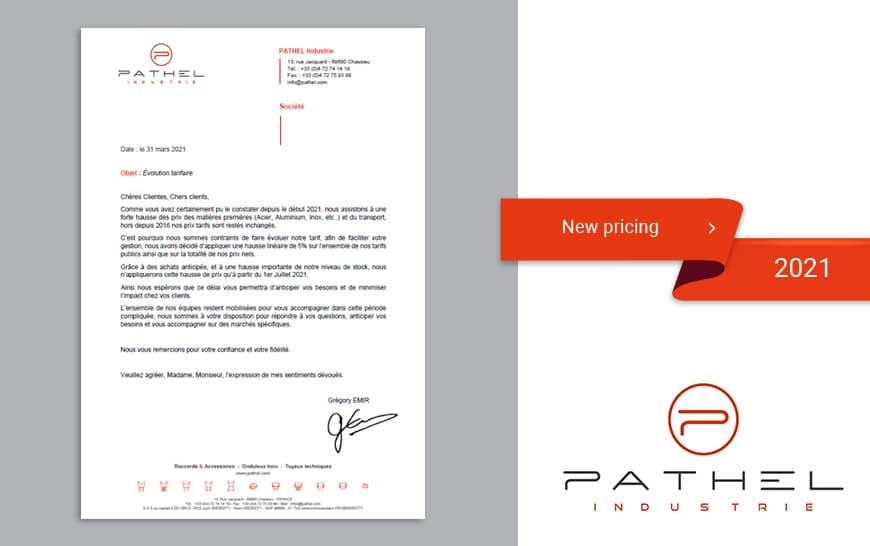 Dear Customers,
As you have certainly noticed since the beginning of 2021, we are facing a strong increase in the price of raw materials (steel, aluminium, stainless steel, etc.) and transport cost, but since 2016 we have kept the same prices
This is why we have no choice and we have to change our price list, in order to ease you the administrative work, we have decided to apply a linear increase of 5% on all our public prices as well as on all our net prices.
Thanks to large advanced purchase order and a significant increase in our stock levels, we will only apply this price increase from the 1st July 2021.
We hope that this delay will allow you to anticipate your needs and minimise the impact on your customers.
All our team remain at your disposal to help you through this complicated period. We are here to answer your questions, anticipate your needs and assist you in any specific markets.
We thank you for your trust and loyalty.