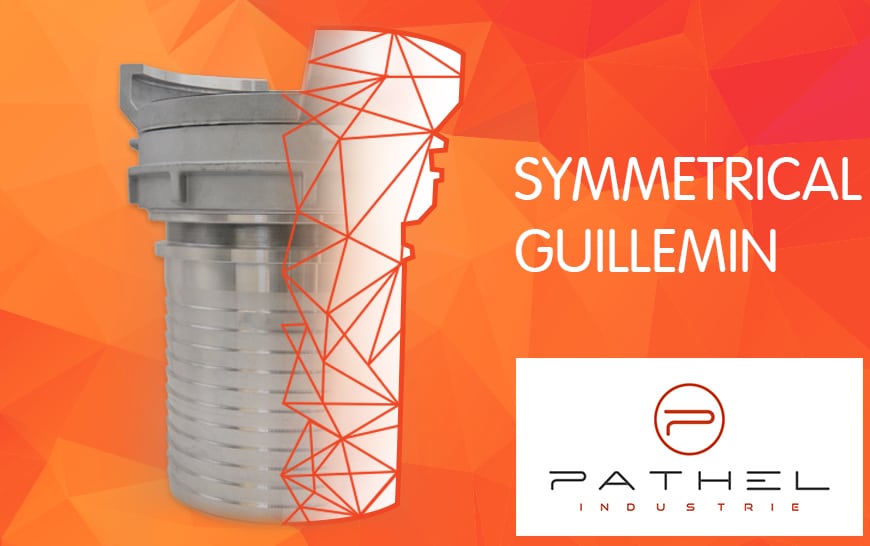 Guillemin symmetrical fittings, the SPECIALTY of Pathel Industrie!
Our wide range of symmetrical fittings from DN20 to DN200, available in aluminium, stainless steel, polypropylene or copper alloy will meet all your needs.
We can also provide you with accessories (plugs, knotted keys…)
All our Guillemin fittings comply with the NF E 29-572 / NF EN 14420-8 manufacturing standard.
Whatever you are looking for, we have it !