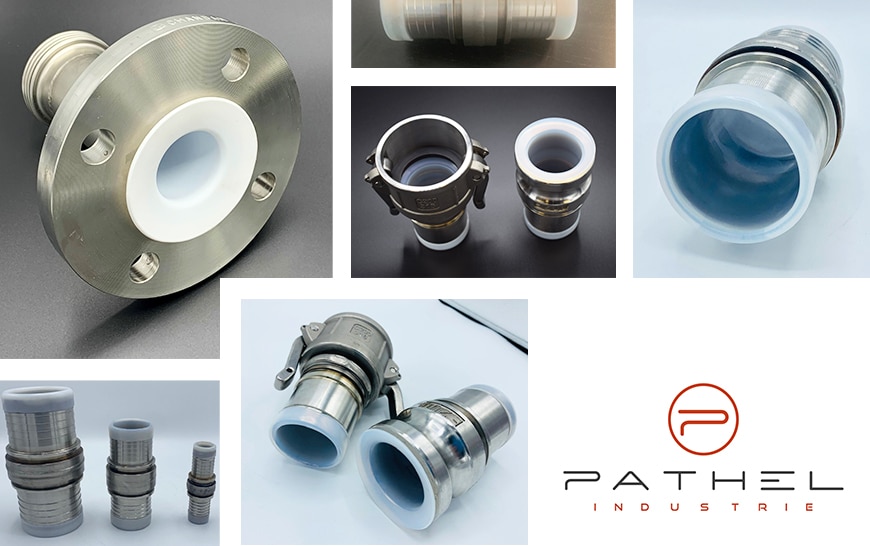 Pathel Industrie is not only the specialist in industrial couplings & accessories…
We are also EXPERT in PTFE lining !
Whether you want a flanged collar or coated fittings, our team will be able to shape this material to perfection.
Your fittings will be perfectly protected from corrosive chemical fluids and completely smooth, without irregularities for the food industry.
If you have a requirement, please contact us!