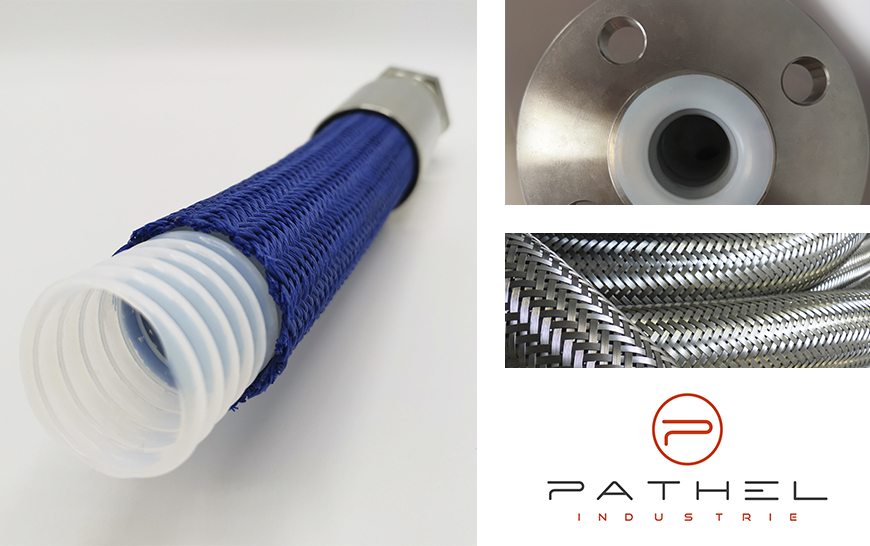 PTFE is an ultra-pure material which remains inert to the carried products and fluids. These solutions are ideal for the transfer of corrosive products but also for chemicals, bases, acids, solvents…. These hoses are used in the petrochemical, food, cosmetics or pharmaceutical industries.
At Pathel, we offer a complete range of PTFE hoses: smooth or convoluted, with stainless steel or polypropylene braids, with flare-thru fittings.
We also have the possibility to supply carbon-filled PTFE for specific applications: ATEX zone, or fast fluid transfer.