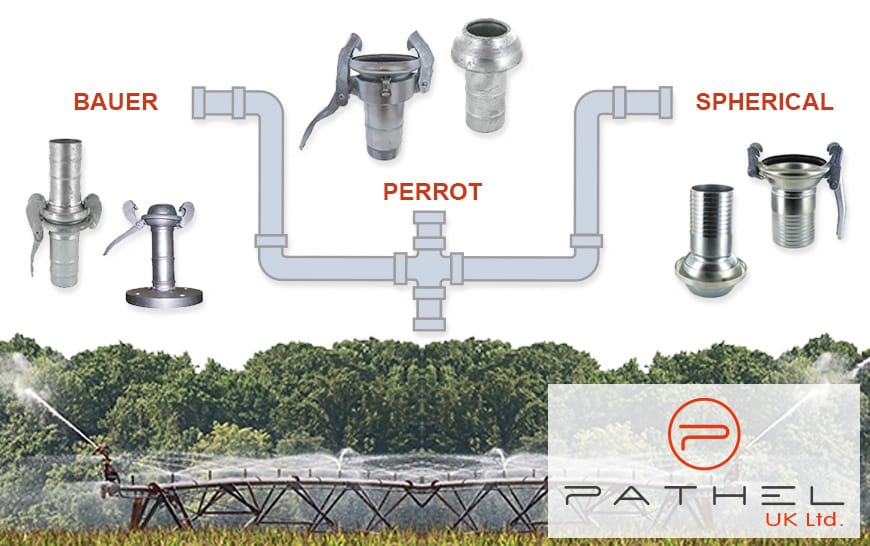 When it comes to irrigation, what matters is robustness, abrasion resistance, long service life and ease of installation and handling.
Our Bauer, Perrot and Sperical ranges meet these criteria perfectly.
Without the need for special tools, they can be connected manually and can be angled in all directions to suit your plots.
And recognising them is easy!
Bauer: 3-part coupling, the male side forms a ball joint, the female side a shell. The removable hook is placed on the male end.
Perrot: 2-part coupling, the male is domed with a flat edge, the female side has the seal, the 2 hooks and the lever.
Spherical: 2-part coupling, the male is ball-shaped with a gutter, the female has the 2 or 3 hooks, the seal and 1 or 2 levers.