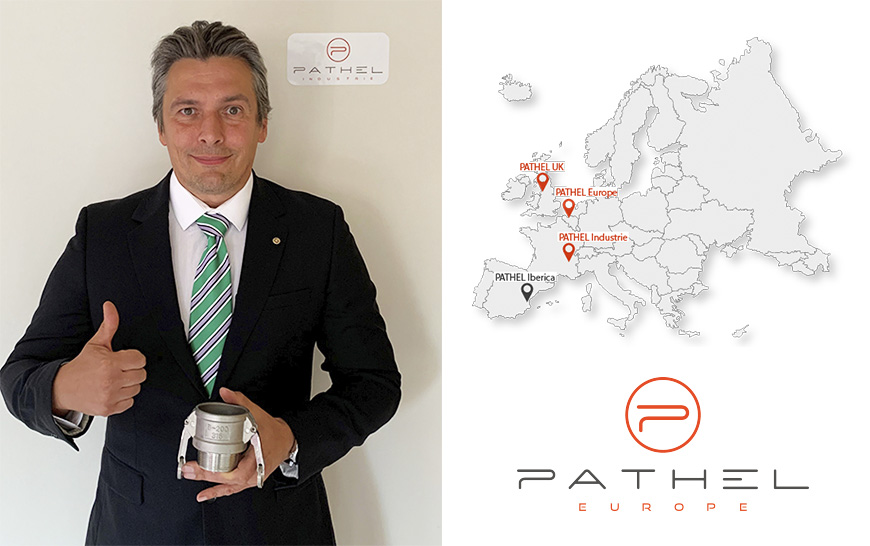 Confined but not asleep: Pathel more than ever by your side!
It is with great pleasure that we announce the opening of PATHEL Europe BV in Lokeren, Belgium, headed by Mr Vincent VERNIERS as Associate Partner.
With more than 20 years of experience in the field of industrial couplings, Vincent joins the PATHEL group to distribute our products in Europe and Scandinavia from Belgium.
With technical and linguistic expertise at all levels, he will accompany the group's customers-distributors in their international ambitions based on our fundamentals: availability and responsiveness.
PATHEL Europe BV will put all its know-how at the service of our distributors in order to accompany you during this difficult period. The group has chosen to significantly increase its stock level so that our customers can count on us, Vincent's magnificent know-how will allow us to further improve the quality of our products and expand our range. We are now able to offer training for our clients and their teams, convinced that technical competence will remain the heart of our know-how.
"I'm back in the couplings of industrial hoses, my positions across this industry give me the honor of working alongside the best and also competing with the best, so waiting to see you on the field, thank you Pathel Industry and Gregory Emir for this incredible challenge." Vincent VERNIERS
Contact : vincent.verniers@pathel.com