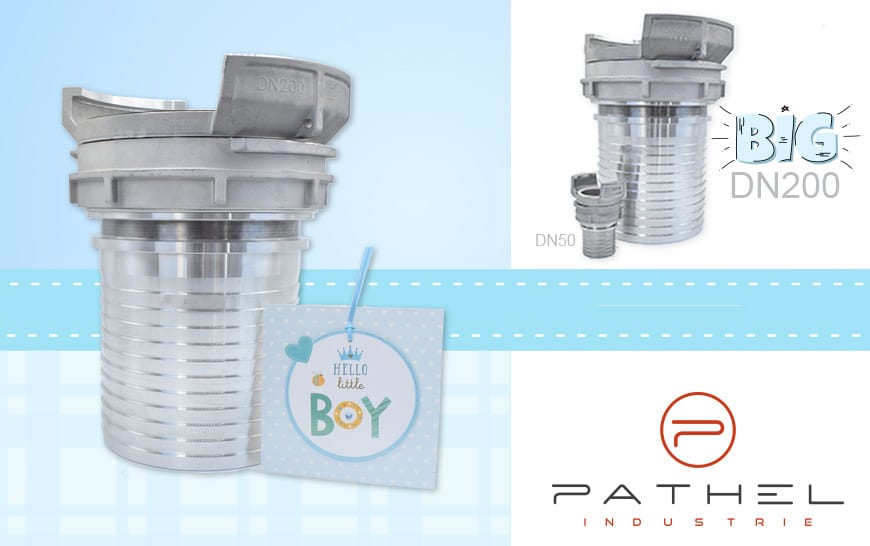 Great news! A beautiful baby of 20 cm diameter and 8 kg has just arrived at Pathel. 👶
The Guillemin family is growing with this "big" 8" (DN200) aluminium fitting, ringed socket with flange.
And it's not alone, its sister: a female BSP version with lock, accompanies it.
One more thing, don't look for them elsewhere, we are the only ones to make them 😉 so contact us for more information.