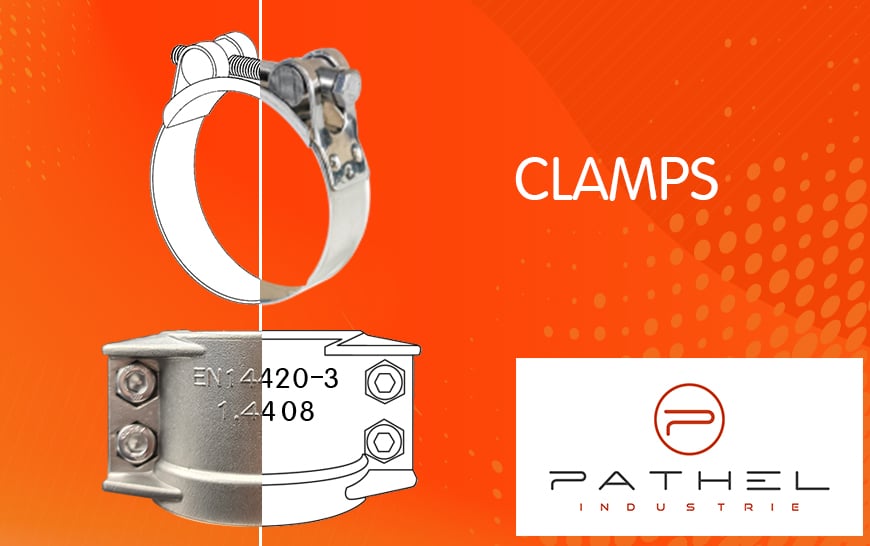 When it comes to hose assembly: hoses – fittings, what to do?
Crimping?… very well, but you need a crimping press!
Another solution: easy to use, quick to set up and above all removable and reusable: clamps
Pathel offers a wide range of clamps:
– steel or stainless steel dowels, known for their simplicity
– half-shells available in aluminium, stainless steel, brass and even, since this year, in polypropylene in various colours.
Do you need more information? Contact us, we will be happy to advise you